MIT SDM Systems Thinking Webinar Series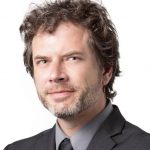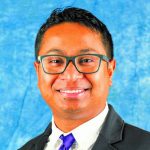 Saurabh Dutta, Director of Experience Design, Rapid7; SDM Alumnus
Tod Beardsley, Director of Research, Rapid7
Date: Tuesday, April 24, 2018
About the Presentation
The Internet of Things (IoT) is growing fast, with web-enabled devices now helping people to monitor their health, upgrade their cars, and control home heating—remotely. Yet, these advances come with increasing security risks. The technology research firm Gartner predicts that by 2020, more than 25 percent of identified enterprise attacks will involve IoT.
In this webinar, cybersecurity experts will discuss how to use systems thinking and related methodologies to reduce IoT risk while preserving usability. Attendees will learn:
what cybersecurity risks are common to IoT devices;
measures that can be taken to minimize those risks; and
how to weigh the tradeoffs between usability and security.
A Q&A will follow the presentation. We invite you to join us!
About the Speakers
Saurabh Dutta directs the experience design team at Rapid7. He has worked in design and usability domains across physical and virtual products for more than 15 years. He has a master's degree in engineering and management from MIT as an alumnus of System Design & Management. He also has an MS in architecture and design from Mississippi State University and a BArch from Birla Institute of Technology, Mesra in India.
Tod Beardsley is the director of research at Rapid7. He has more than 20 years of hands-on security experience, stretching from in-band telephony switching to modern IoT implementations. He directs the myriad security research programs and initiatives at Rapid7. He has a bachelor's degree in information technology management from Western Governors University.
About the Series
Sponsored by the System Design & Management (SDM) program at the Massachusetts Institute of Technology (MIT), the MIT SDM Systems Thinking Webinar Series features research conducted by SDM faculty, alumni, students, and industry partners. The series is designed to disseminate information on how to employ systems thinking to address engineering, management, and socio-political components of complex challenges. Recordings and slides from prior SDM webinars can be accessed here.