MIT SDM Systems Thinking Webinar Series
Join us for a free webinar on Monday, June 17 at 12:00 PM EDT with Steven D. Eppinger, MIT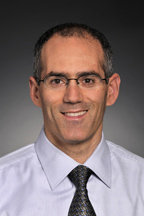 Professor and SDM Faculty Co-Director. Steven D. Eppinger is Professor of Management Science at the MIT Sloan School of Management. He also holds the General Motors Leaders for Global Operations Chair and has a joint appointment in MIT's Engineering Systems Division. He is currently the faculty co-director of the System Design and Management program.

For additional information on Agile methods, Prof. Eppinger recommends these resources:
About the Talk: Agile development has created a number of very effective practices through implementation largely in the software industry. Today, we are finding ways to adopt some of these agile techniques in other domains. This seminar will review a range of practices from spiral development in time-boxed sprints to various hybrids of agile combined with staged processes. With an eye toward application outside the realm of software, we will discuss how these techniques may be appropriately adjusted to suit specific development challenges. Of particular interest to the SDM community will be scaling agile processes to handle the planning and coordination demands of complex system development.