Three members of MIT System Design and Management's 2016 cohort played key roles in organizing the 16th annual MIT Sloan Healthcare and BioInnovations Conference, themed "Pathways to Innovation in Healthcare."
The conference, held March 9, 2018, in the MIT Media Lab, brought together industry, academic, investment, and policy leaders from the healthcare industry for keynotes and panel discussions on today's pressing issues and innovations.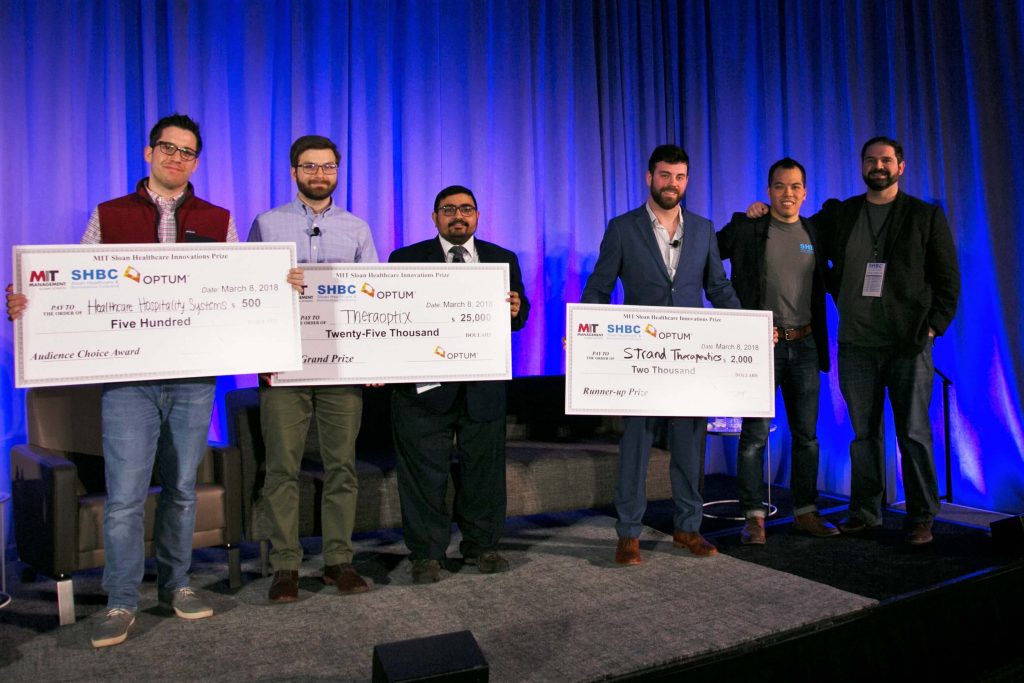 The SDM students involved were:
Benjamin Linville-Engler, who served as the co-lead for the overall conference with Sloan MBA student Matt Swatzell;
Tim Chiang, who served as lead for MIT Sloan Healthcare Innovation Prize competition, a pitch contest for healthcare entrepreneurs that offers a $25,000 grand prize; and
Justin Burke, who served on the sponsorship team that helped raise money for the conference and the pitch contest prize money.
For more information, read the MIT News article.