MassRobotics, a nonprofit startup escalator co-founded by MIT System Design & Management (SDM) alumnus Fady Saad, has been awarded a $2.5 million grant to expand operations in Boston's Seaport District.
Massachusetts Gov. Charlie Baker announced the grant on February 8. The award to MassRobotics was among nearly $7.5 million in MassWorks Infrastructure Program awards given to support projects in the Boston neighborhoods of Dorchester, Mattapan, South Boston's Seaport District, and Roxbury.
"These projects will lead to long-lasting, positive benefits for their neighborhoods and the City of Boston," Baker said. "Our administration is committed to economic development programs like MassWorks that help cities and towns invest in public infrastructure and unlock opportunities for private investment, housing, and new jobs."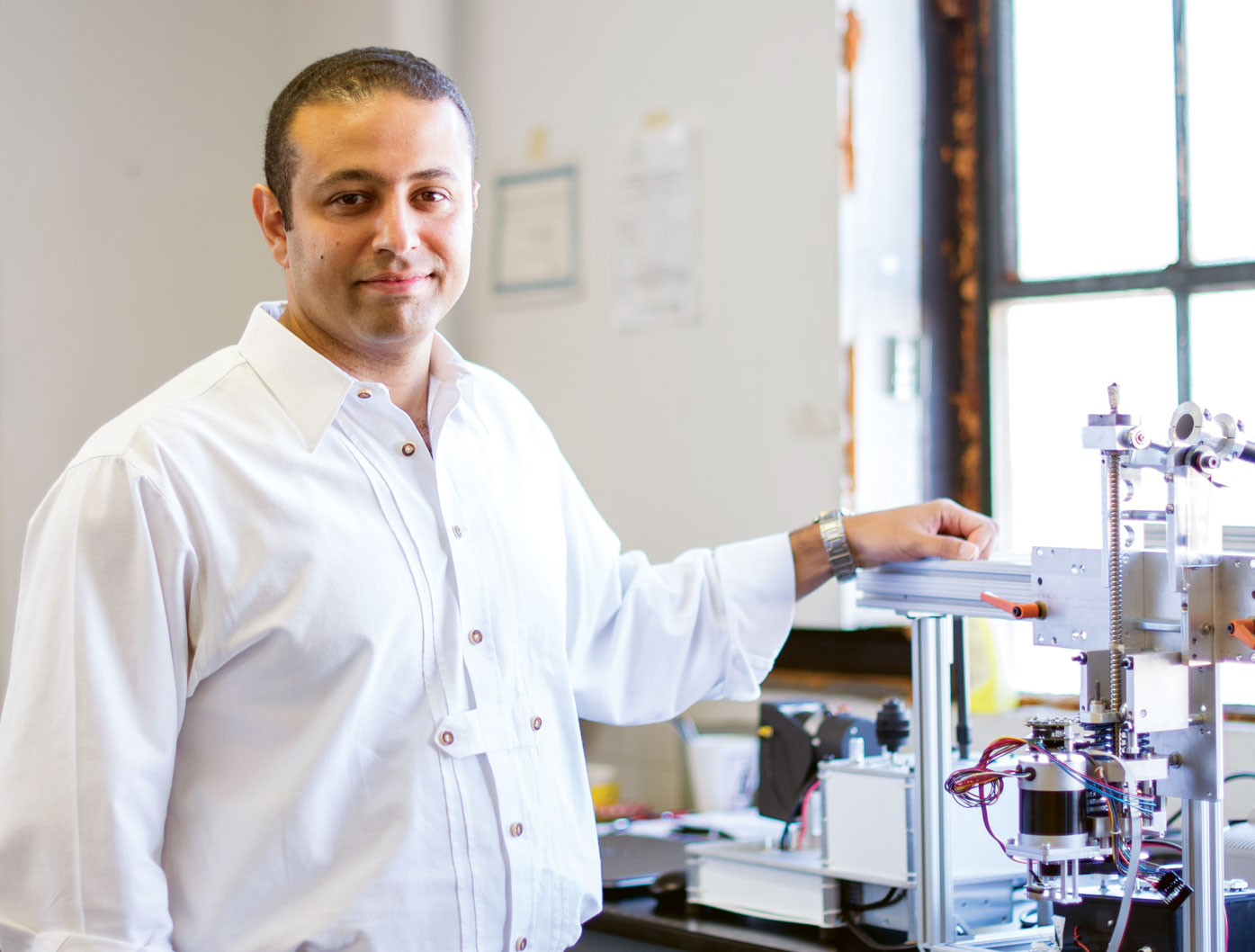 The four projects are part of the 2017 MassWorks Infrastructure Program award round, which totals nearly $85 million in infrastructure investments across the commonwealth. According to Baker's office, the MassRobotics project alone is expected to support the creation of 3,000 new jobs within 10 years and attract more than $1 billion in venture capital funding and corporate investments to the commonwealth.
Growing robotics business
Centered on encouraging the growth of robotics and artificial intelligence companies, MassRobotics opened 15,000 square feet of shared workspace in the Seaport District in February 2017. Since then, it has grown to house more than 30 companies and organizations, including startups, mature robotics companies and university teams, with more than 70 people working in the space.
MassRobotics leaders said they are excited about getting support from the city to expand their operations. "This grant opens the door to more robust partnerships and sponsorship, and the space for robotics in Boston to grow," said Saad, SDM '13, who was named to the Boston Business Journal's "40 Under 40" list last fall. "The value of MassRobotics to Massachusetts and the industry is clear."
MassRobotics' Executive Director Tom Ryden added, "Year one has been a tremendous success. MassRobotics is busting at the seams, with every office and lab bench taken. We provide a center of gravity to Boston's robotics community and are truly becoming the epicenter of robotics innovation. To support that growth, we need to expand, and we are excited about the cooperation and support from the City of Boston in this process."
Incorporated in 2015, MassRobotics helps startups move from working prototype to marketable product by providing offices, a machine shop, and a robot testing platform; access to high-tech equipment such as electronics testing tools and a 3-D printer; and connections to partners. Saad co-founded MassRobotics with Stephen Paschall SM '04; Tye Brady SM '99; Daniel Theobald SB '95, SM '98; and Joyce Sidopoulos.
MassRobotics has said it plans to use the new grant to build out up to 35,000 square feet of additional space, which will include private offices; an open shared lab, prototyping and test space; a machine shop with 3D printers, laser cutters, and other tools to help make parts; an electronics lab; and dedicated labs for advanced manufacturing robots and university-supported research. There will also be public event space and a dedicated STEM lab where students and others can learn about the latest technologies that will be impact and inspire them.