System Design and Management graduates Shruti Banda and Jack Yao are running a second Kickstarter campaign for their startup Mobile Pixels with the goal of bringing an upgraded portable external laptop monitor to market. TRIO, an "on-the-go dual and triple screen laptop monitor," reached its initial funding target in less than nine hours.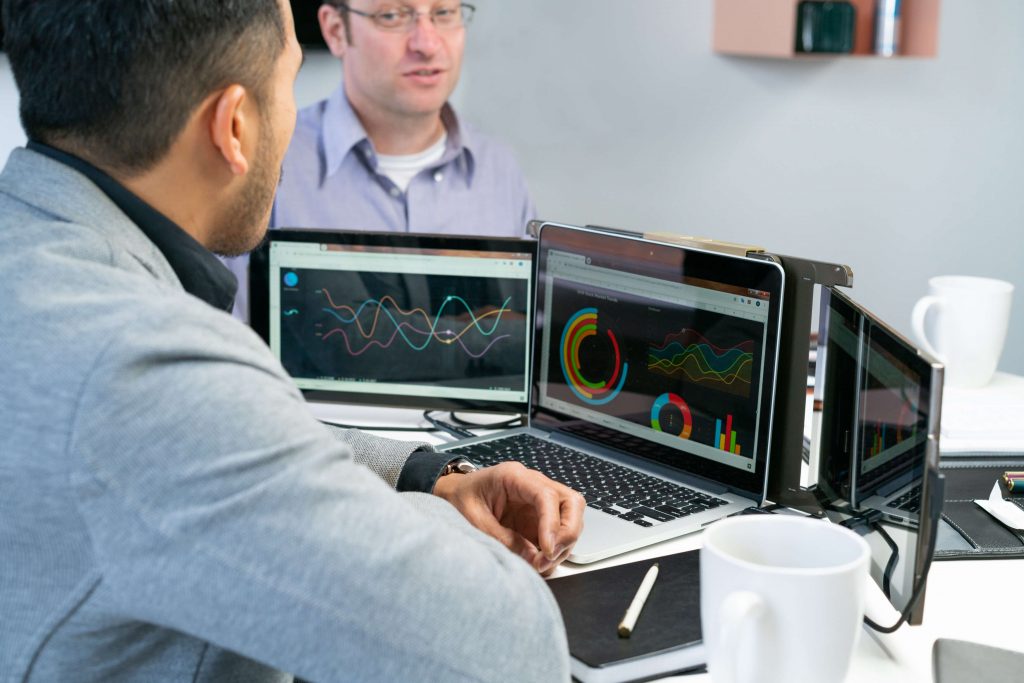 This follows hard on the heels of the company's first successful Kickstarter —for DUEX, a portable monitor that attaches to the lid of a laptop with magnets and serves as a secondary display. That campaign raised more than $1 million and received widespread publicity.
TRIO is a similar accessory that allows users to attach up to two screens with increased rotation and flexibility, allowing for a three-screen setup in a variety of configurations. The fundraiser has already raised more than 10 times its $35,000 goal, but it will run until August 3, 2019.
Yao got the idea for DUEX while interning at Amazon; he needed a portable second monitor—and could not find one. He founded Mobile Pixels in 2016 with Banda and Stephen Ng of Northeastern University. The startup received seed funding from the MIT Sandbox Innovation Fund and IDEA Northeastern.
Yao graduated from MIT in 2018 with two master's degrees – one in mechanical engineering and the other in engineering and management earned through MIT System Design and Management (SDM). Before MIT, he worked in aerospace with GE Aviation.
Banda also graduated in 2018 with a master's degree in engineering and management from SDM. She holds an MBA from the Indian Institute of Management, Calcutta, and has worked at Oracle and Personagraph.
For more information, please visit the Mobile Pixels siteor the TRIO Kickstarter page.