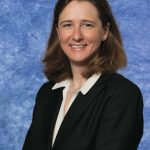 (January 24, 2017, Cambridge, Massachusetts) Joan S. Rubin has been named executive director and senior lecturer of the Massachusetts Institute of Technology's System Design & Management (SDM) program.
As executive director, Rubin will be responsible for managing all facets of SDM to support the vision of a technically grounded degree program that develops leaders who can manage complex systems in an ever-changing world. Rubin will work closely with SDM's faculty codirectors to review SDM's vision and will then develop a three-year strategic plan that establishes the program's top priorities for students, alumni, faculty, and corporate partners.
Rubin will also work directly with SDM students, advising them on their academic paths and careers beyond MIT. In addition, she will oversee the creation of new offerings for SDM alumni interested in career and professional development.
In her senior lecturer role, Rubin will work with SDM faculty to continue to evolve the core courses, engage faculty from across MIT in the SDM program, advise and supervise SDM fellows on thesis research, guide certificate students on group capstone projects, and teach.
Rubin joined SDM in 2010 as industry codirector and was instrumental in increasing the engagement of existing SDM industry partners and recruiting new ones. Among other important accomplishments, she was influential in redesigning the SDM core course sequence; she restructured the admissions process to improve the quality of admitted students; and she has broadly expanded SDM's outreach and involvement with the corporate community.
Prior to joining SDM, she served as vice president of Covidien, a leading manufacturer of medical devices and supplies. As a graduate of MIT Leaders for Global Operations, Rubin holds an SM in management and an SM in mechanical engineering. She also earned an ScB in mechanical engineering from Brown University.
Further information:
Lois Slavin
MIT SDM Communications Director
617.253.0812