by Koji Takahashi, Eishi Majima, Kosuke Nakajima, Tatsuya Osugi, and Toru Kawasaki
Overview of IDJ '22
Innovation Discovery Japan (IDJ) is a tech trek to Japan in which MIT students and researchers visit technology-oriented Japanese companies and research institutes. IDJ was established in 2017 by Japanese students at MIT to build networks between MIT and Japan by exposing MIT students and faculty to Japanese technologies and businesses. The sixth trek, IDJ '22, took place on March 21-24, 2022, and was delivered remotely due to the COVID-19 pandemic.
Demographics
IDJ '22 participants came from diverse fields and programs within MIT, allowing them to learn from each other as well as from the companies. Students from SDM (Yoshiki Shoji, Naoki Kobayashi, Yuya Makino, Kosuke Nakajima, Eishi Majima, Toru Kawasaki, Tatsuya Osugi, and Koji Takahashi), IDM (Masumi Ito), and Sloan Fellows MBA (Takeshi Kai) organized company sessions and managed logistics for the virtual tour.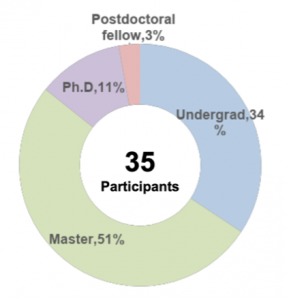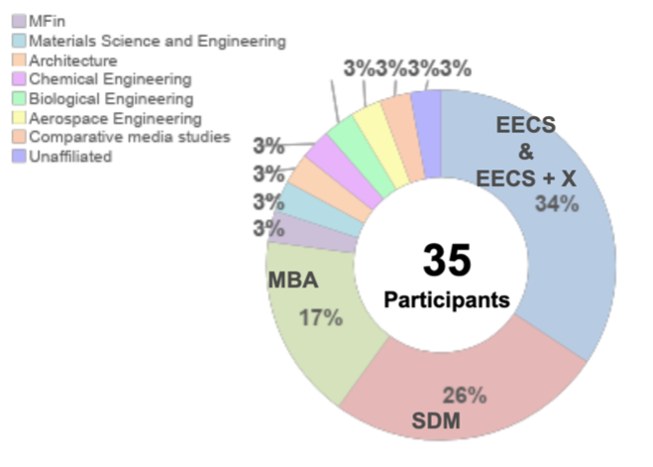 Company Reports
Capcom
Capcom gave an exciting presentation about its company culture, organization structure, animation production process, and various technologies utilized. Capcom is a leader of electronic games industry, focusing on game machines manufacturing and distribution. During the presentation, Capcom invited multiple experts specializing in business operation, gaming design, sound effects, and animation production to give us a comprehensive introduction to the company.
Among these topics, Capcom's innovative sound effects studio and "grey box" animation process gave the audience a strong impression. For sound effects, Capcom's sound experts created numerous sound effects for animations by using very common daily objects, playing around them with a high level of precision and creativity.
Capcom also gave a vivid demo presentation of its animation design, especially the "Grey Box Production," which is a part of the Level Design Process in RE ENGINE. Grey Box Production is for Level/Asset Proxy and Draft Lighting, and it's created with low fidelity temporary assets to facilitate verifying the gameplay for pacing, fun and other metrics. According to Capcom, it also has various generative models at R&D stage, which can bring more core technology advantage to the company in the future.
Sony
Sony's purpose is to fill the world with emotion through the power of creativity and technology. During the 75 minutes of a virtual interactive tour, Sony dazzled us with the above technological advances. They also showed us how important it is to engage with the customer and improve their creativity. In a single virtual meeting, we were able to play PlayStation®5 games using AR, interact with costumes used in various iconic Sony movies, feel the action as if we were on the movie set, play with Sony's aibo pets, find a tiny Spiderman in a New York City decor using Sony's Xperia™ PRO and use Sony's Hawk Eye to figure out who was responsible for a soccer foul. At every step, Sony guided our experience by letting us make the choices shaping our entertainment and inspiring creativity. Sony embodied its purposes fully during its presentation, which left us confident in the success of Sony's future technologies and products.
The Pokémon Company
The Pokémon Company (formerly Pokémon Center Co., Ltd.) was founded in 1998 and has more than 1,400 employees in its group consisting of a headquarter in Japan and six domestic and international subsidiaries. Pokémon as an IP recently celebrated its 25th anniversary and is produced by the company: the company develops and produces video games as well as trading card games, animated TV series and movies, merchandise, tie-in promotions, events, and the Pokémon Centers, directly managed Pokémon shops. The details and insights gained from this visit helped us understand the deeply thoughtful and principled approach to the management and deployment of the Pokémon Company's IP and characters.
During IDJ we heard from President Tsunekazu Ishihara who spoke to us about the history of the company and its mission "to enrich both the real world and the virtual world with Pokémon characters." President Ishihara introduced us to the COO, Takato Utsunomiya, who dug deeper into this mission and what it means to be a "producer" of Pokémon. Mr. Utsunomiya reemphasized that the enterprise's raison d'être is to sustain the Pokémon brand. He explained this concept by detailing their three mission points: "Pokémon First," "Creative Innovation," and "Sustainable Organization." He showed a decision matrix with axes representing return on investment by how much an initiative helps or hurts the brand, and he explained why sometimes it's acceptable to take on a low return project as long as it helps the brand in the long run. The Pokémon Company's innovation goal is to go both wide and deep with consumers by pairing their accessible and recognizable IP with high engagement activities. By keeping social values in mind, they are also able to protect their products from much of the controversy that is inherent to innovative ventures. His talk was followed by a product development case from Yosuke Oshino on the development of the Pokémon Smile app which showed these principles in action. These values, combined with the subjective and objective considerations for "agreeable game design" described by Mr. Oshino, helped us understand the full picture of how and why new Pokémon products are created.