MIT SDM Systems Thinking Webinar Series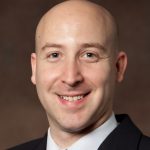 Ben Levitt, Consultant, Technology Strategy Partners; SDM Alumnus
Date: Tuesday, April 10, 2018
About the Presentation
New technologies, big data, and the demand for customization have made system integration increasingly difficult. While firms occasionally foresee this integration dilemma, too often it takes a massive failure to spur an investment in systems engineering and an attendant reduction in complexity.
The fundamental question for organizations that wish to get ahead of this issue is, "How do I start a systems engineering organization?"
In this webinar, SDM alumnus Ben Levitt, a consultant at Technology Strategy Partners, will discuss systems engineering best practices and methods of implementation. Drawing on his work on the advantages of systems engineering across industries, Levitt will:
explain the rationale for investing in systems engineering;
describe the best practices and capabilities that deliver competitive advantage;
outline the systems engineering delivery methods; and
provide a sample framework and lessons learned on the topic.
A Q&A will follow the presentation. We invite you to join us!
About the Speaker
Ben Levitt is a consultant at Technology Strategy Partners. He has 15 years of systems engineering experience, including working at Raytheon as a technical product manager, systems engineering lead, product test lead, and systems algorithm engineer. As a graduate of System Design & Management, he has an SM in engineering and management from MIT. He also has a BS in industrial and systems engineering from Lehigh University.
About the Series
Sponsored by the System Design & Management (SDM) program at the Massachusetts Institute of Technology (MIT), the MIT SDM Systems Thinking Webinar Series features research conducted by SDM faculty, alumni, students, and industry partners. The series is designed to disseminate information on how to employ systems thinking to address engineering, management, and socio-political components of complex challenges. Recordings and slides from prior SDM webinars can be accessed here.