By Ajie Nikicio, Koji Nakashima and Ryuichi Takagi, SDM '18
Every year, MIT System Design and Management (SDM) students visit some of the world's most innovative and successful companies in the San Francisco Bay Area to learn about innovation, leadership, and systems thinking from industry experts. During the spring 2019 SDM Tech Trek, which ran from March 25 to 29, participants visited a variety of companies across multiple industries, including software, hardware, agriculture, and healthcare.
C3

The first company visited during the SDM Tech Trek was C3.ai, located in Redwood City, CA. C3 is a software provider for rapidly developing and operating artificial intelligence, predictive analytics, and Internet of Things applications at the enterprise scale. Uma Sandilya, Vice President of Applications, gave a presentation on how C3 applies engineering and management skills to drive digital transformation for Fortune 500 companies. We also had an amazing office tour with SDM alum Jake Whitcomb, Director of Products. The visit concluded with a networking lunch with employees from several departments.
Sumo Logic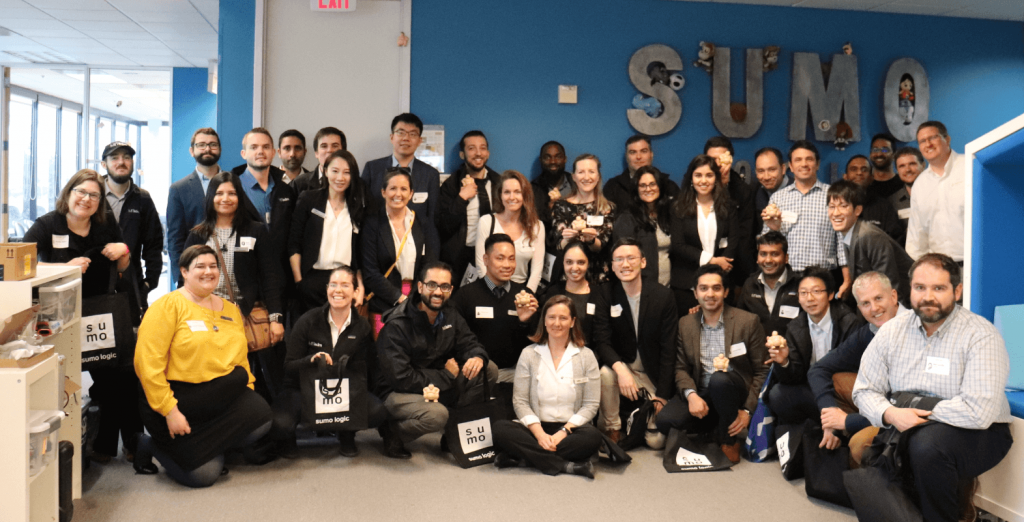 Sumo Logic is a cloud-based machine data analytics company that focuses on security, operations, and business intelligence use cases. Based in Redwood City, CA, the company provides log management and analytics services that leverage machine-generated big data to deliver real-time IT insights. SDM students heard presentations from Chief Communications Officer Aaron Feigin, founding Vice President Bruno Kurtic, Senior Director of Product and Management Michael Marfise, and Product Manager and SDM alum Angad Singh. After the presentation, we toured the office.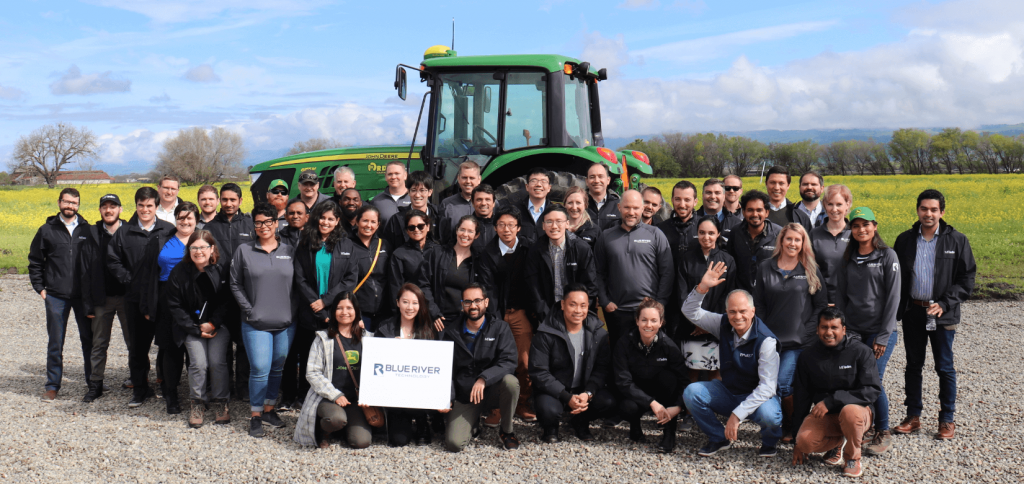 Blue River
We started our second day at Blue River Technology, located in Sunnyvale, CA. This company has been developing See & Spray equipment using machine learning and computer vision. This technology is able to identify a variety of crops and weeds and precisely spray herbicides on weeds. The system continually improves by automatically checking its work as it operates. This smart technology can reduce herbicide costs by 90 percent and unlock the ability to use herbicide alternatives. We enjoyed interactive sessions with CEO Jorge Heraud and employees from several of the company's key departments. Finally, we got some hands-on experience with the company's products. Some of us even got to ride a John Deere tractor!
Bloom Energy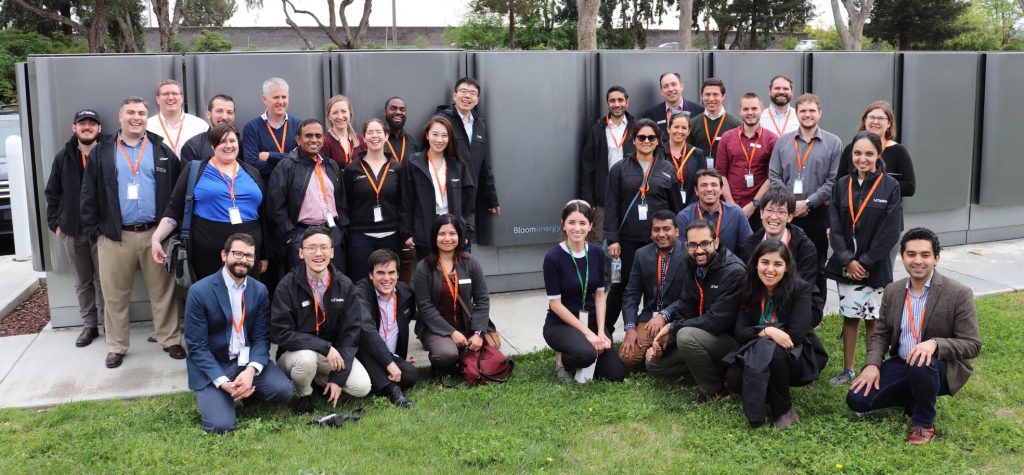 Bloom Energy provides clean, reliable, and affordable electricity through its innovative fuel cell technology. We were welcomed by Senior Cybersecurity Engineer and SDM alum Adrien Laws, Senior Staff System Engineer Karthikeyan Sengodan, and Product Marketing Manager and MIT alum Mabel Feng. After a series of insightful presentations, we received a tour of the manufacturing facility from Operations Manager Gema Guillen. We learned that each Bloom Energy Server produces 200 to 300 kilowatts of power in a footprint roughly equivalent to that of half a standard 30-foot shipping container.
Potrero Medical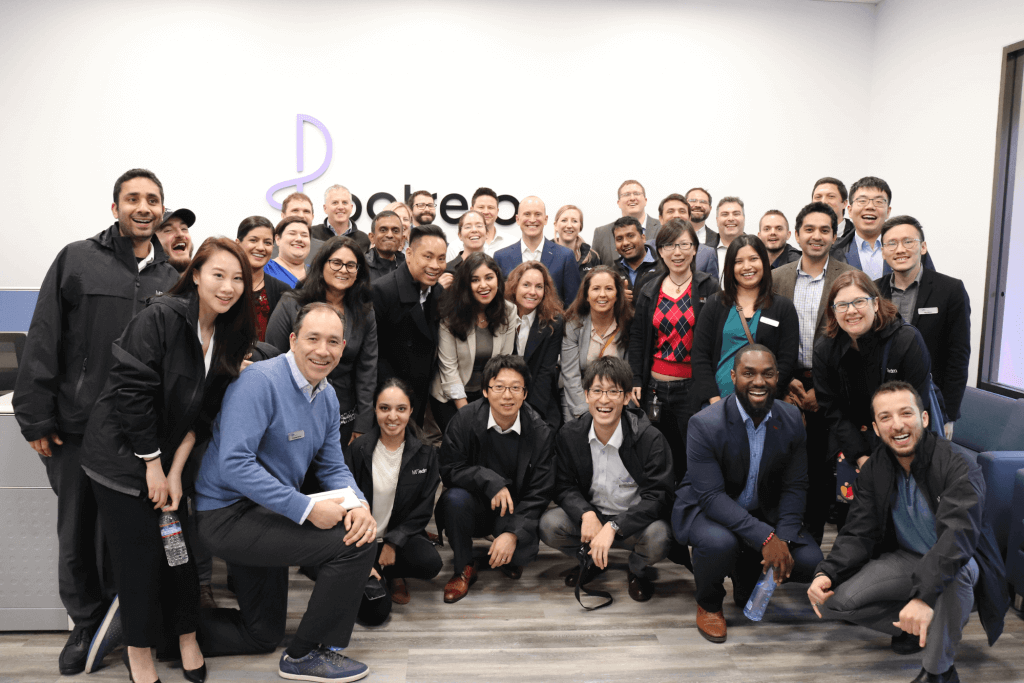 SDM fellows met with Potrero Medical leaders in their office in Hayward, CA. The mission of Potrero Medical is to help doctors transform patient care by building a predictive technology platform for the early detection of critical illnesses using artificial intelligence. We were introduced to the company's Accuryn product by CEO Joe Urban. In addition, we really enjoyed meeting Vice President of R&D Rich Keenan, Head of Products Jeff Alvarez, Vice President of Strategy and Global Business Development Rebecca Lin, and Director of Growth Omar Khateeb.
Okta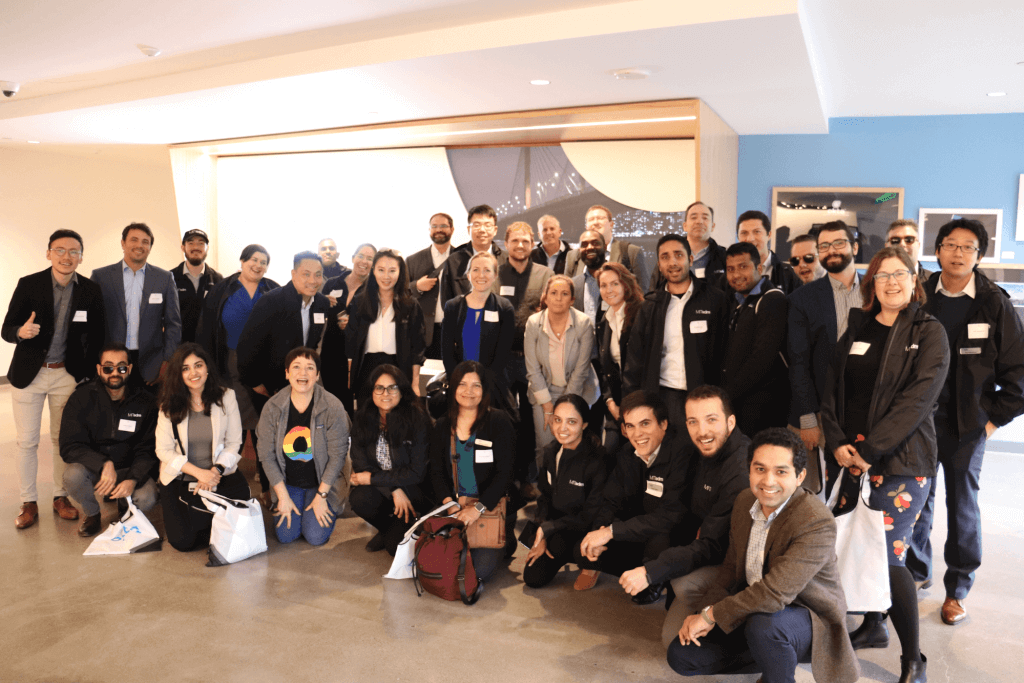 Okta, in downtown San Francisco, CA, provides software services for identification that include a single sign-on solution that allows users to log into a variety of systems. We toured the office and attended a presentation by two product strategy managers, Jess Starr and Lindsey Bly. We learned that the company's product goals include developing single sign-on, lifecycle and mobility, and API access management in a huge ecosystem.
Facebook and Instagram
The fourth day of the trip was all about big tech. The first stop was Facebook's beautiful, amusement park-like campus in Menlo Park, CA. We were introduced to some of the company's more recent projects and products, including Facebook Connectivity, Oculus, and the new smart-home video-chat device, Portal. It was heartwarming to see SDM alumni Eric Xu, Alex Shih, and James Paul. We learned how Facebook defines different flavors of engineering and management within the roles of product manager, technical project manager, and engineering manager—and how the three work together.
The same day, we were also welcomed by Engineering Manager and SDM alum Yoav Shapira and his team from Instagram. Unfortunately, due to time clashes with celebrity visits, we were unable to meet at Instagram's office. One of Yoav's engineers said that working in a big-tech company like Facebook or Instagram is a great experience, noting that the very well-established software development tools help engineers to work more effectively.
Google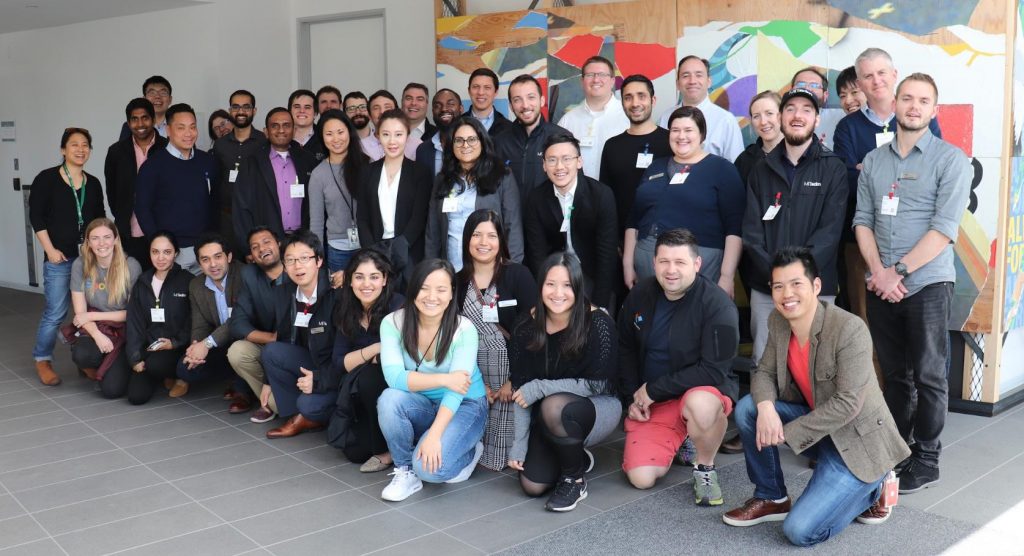 The second stop that day was a must-visit company, Google. We were invited to the company's Sunnyvale, CA, office, where we were welcomed by dozens of speakers, many of them SDM and MIT alumni. All of them worked on different projects at Google, including Google Cloud, YouTube Advertising, Waymo, and so on. Having so many speakers from diverse projects and roles within Google gave us interesting insights—especially on how we might proceed in our careers as technical leaders. Special thanks to SDM alum Na Wei for organizing such a great panel.
Lawrence Livermore National Laboratory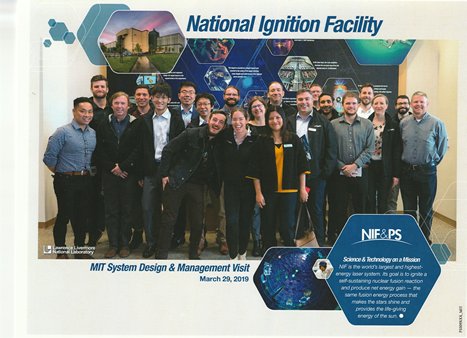 Lawrence Livermore National Laboratory (LLNL) is a federal research institute for applying science and technology research to support national security. We visited the LLNL's National Ignition Facility (NIF) in Livermore, CA. NIF uses lasers to heat and compress a small amount of hydrogen fuel with the goal of inducing nuclear fusion reactions. We toured with Henry Hui and Nicholas Muetterties, both SDM certificate students and LLNL affiliates. They explained how systems thinking is used to manage LLNL's big projects, which involve many engineers and researchers.
Overall, the spring 2019 SDM Tech Trek was a fruitful and unforgettable experience for SDM fellows. In addition to learning from a great variety of companies across different industries, students also enjoyed social events with local alums at wonderful venues around the San Francisco Bay Area. This year's tech trek was a collaborative effort between SDM '18 students led by Lisa Crofoot and Monisha Pushpanathan and SDM staff Rutu Manchiganti, Amanda Peters, Naomi Gutierrez, James Collins, Ben Linville-Engler, and Joan Rubin.