MIT SDM Systems Thinking Webinar Series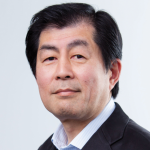 Hideyuki Horii, PhD, Executive Director, i.school
Date: Tuesday, April 3, 2018
About the Presentation
What is the essence of human creativity? Can innovation be taught? In this webinar, the executive director of i.school will describe efforts begun in 2009 to establish the science of innovation education as a new field of study. Attendees will learn:
how recent research is providing insight into human creativity;
ways in which innovation workshops can encourage information processing; and
what this research means for those hoping to generate ideas for products, services, business models, and social systems.
A Q&A will follow the presentation. We invite you to join us!
About the Speaker
Hideyuki Horii, PhD, is the executive director of i.school, an innovation education program started in 2009 at the University of Tokyo. A retired professor of civil engineering at the University of Tokyo, he is also executive director of the Japan Social Innovation Center. He has a PhD from Northwestern University and master's and bachelor's degrees from the University of Tokyo, all in civil engineering.
About the Series
Sponsored by the System Design & Management (SDM) program at the Massachusetts Institute of Technology (MIT), the MIT SDM Systems Thinking Webinar Series features research conducted by SDM faculty, alumni, students, and industry partners. The series is designed to disseminate information on how to employ systems thinking to address engineering, management, and socio-political components of complex challenges. Recordings and slides from prior SDM webinars can be accessed here.
Loading…