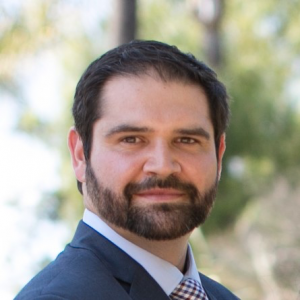 MIT's System Design and Management (SDM) program has named Ben Linville-Engler to serve as its new industry and certificate director. Linville-Engler brings a long track record of technical leadership skill to the role, along with strong connections with industry, particularly in the medical technology and biotech space.
As industry director, Linville-Engler will be responsible for growing relationships with companies across a wide range of industries to pursue opportunities for SDM research collaboration, identify and share best practices, and secure corporate sponsorship for SDM projects.
He will also lead the SDM Certificate in Systems Thinking, a career-compatible one-year program that utilizes core systems theory and complements the SDM master's degree. Certificate students attend the regular SDM master's core classes online at a distance while continuing to work full time. They also complete comprehensive capstone projects, applying integrated systems approaches to challenges jointly selected by the student's company and MIT.
Linville-Engler joins SDM after spending almost 10 years at Applied Medical, a global medical devices company, in roles of increasing responsibility spanning the full product lifecycle. Dividing his time between California and the Netherlands, he led the development of the Voyant® Electrosurgical System and expanded the European organization, finishing as vice president of product development and engineering for Europe.
Linville-Engler also has experience working with medical technology and healthcare technology startups in the Boston and MIT innovation ecosystem, sharing his expertise in technology and product development as well as in quality, regulation, innovation, and business strategy.
SDM Executive Director Joan Rubin commented, "The SDM program was established in concert with industry, and continued collaboration is essential to keeping the education relevant to students, research, and industry. Ben brings in a strong understanding of industry needs and skills in working across MIT. I am thrilled to have him as part of the leadership team for the SDM program."
Linville-Engler is an SDM alumnus; he wrote his SDM thesis on a systems approach to genomics developed in collaboration with the Broad Institute of MIT and Harvard. While a student at MIT, he helped lead the Sloan Healthcare and BioInnovations Conference, represented the SDM program on the Sloan Senate, served as a core instructor for the Designing the First Year at MIT course, and was awarded the 2018 SDM Award for Leadership, Innovation, and Systems Thinking.
In addition to holding an MIT master's degree in engineering and management as an SDM alum, Linville-Engler holds a B.S. in mechanical engineering from the University of Colorado Boulder.
"Engineers by nature are problem-solvers," Linville-Engler said. "I am excited to join the leadership team of this world-class program that expands on our students' technical depth and provides them with a breadth of business skills and a systems thinking perspective, empowering them to solve today's most challenging problems and lead the organizations of tomorrow."