MIT SDM Systems Thinking Webinar Series
Ron Pepin, Former CIO, Otis Elevator Company Americas Region; SDM Alumnus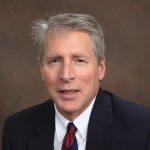 Date: March 27, 2017


About the Presentation
As an alumnus of the first graduating class of MIT System Design & Management (SDM) in 1999, Ron Pepin, former CIO of Otis Elevator Company's Americas Region, has used systems-based methodologies to address the technical, business, and social components of complex challenges for nearly 20 years. In this webinar, Pepin will discuss the SDM tools he uses most frequently and the impact systems thinking has had on the teams he has led and on Otis Elevator as a whole.
Pepin will:
provide an overview of several MIT SDM principles, methodologies, and tools;
discuss how they complemented what he leaned as an undergraduate in electrical engineering and as an MBA grad; and
outline examples of how he used his SDM education to successfully deliver technology projects (especially through project and program management), personal and organizational motivation, and software development life-cycle models.
A Q&A will follow the presentation. We invite you to join us!
About the Speaker
SDM alumnus Ron Pepin, former CIO of Otis Elevator Company's Americas Region, has more than 30 years of experience, with deep expertise in program management and group motivation. He has led technology teams that delivered measurable results in sales, field service, supply chain, and finance organizations. Pepin holds a BS in electrical engineering from Western New England College, an MBA from the University of Hartford, and, as an SDM alumnus, an SM in engineering and management from MIT. He is currently an information technology consultant.
About the Series
Sponsored by the System Design & Management (SDM) program at the Massachusetts Institute of Technology (MIT), the MIT SDM Systems Thinking Webinar Series features research conducted by SDM faculty, alumni, students, and industry partners. The series is designed to disseminate information on how to employ systems thinking to address engineering, management, and socio-political components of complex challenges. Recordings and slides from prior SDM webinars can be accessed here.