Director's Welcome
Welcome to the 2019 cohort of the MIT System Design and Management program. You are about to join a talented and energetic group of your fellow professionals in an intellectual adventure that will shape and energize your future career, as well as form the basis of a network of friends and experts that will support you far beyond graduation. Each of you brings a unique blend of experience and academic preparation into the cohort, and during your stay with us you will explore each other's strengths and learn what you can best contribute to your fellow SDMers. MIT will challenge you and stretch your mind, and I am confident you will leave SDM with a systems thinking framework which will serve you well.
You, your cohort and your families or significant others will be working hard while you are here — I and the SDM staff are here to help you be successful and enjoy your SDM experience. Please review all of the material in this welcome section and call or email with any questions you may have.
Congratulations!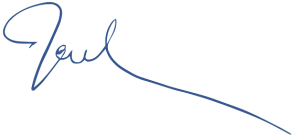 Joan Rubin
Executive Director and Senior Lecturer, SDM
Industry Codirector's Welcome
One of the founding principles for the System Design and Management Program is that the program must have strong links to corporate firms in a number of different areas. The objective of this principle is to ensure that the program retains its currency and relevancy to problem areas of concern to technically driven firms. One of the methods for communicating with firms is through the use of the position of SDM Industry Codirector.
The role of the SDM Industry Codirector is to help develop relationships and partnerships between firms and the various components of the MIT SDM program. Typically we try to build mutually beneficial relations between firms and the MIT SDM program. Such relationships can provide insight into critical corporate problems, provide for support to conduct research on these topics and provide avenues for contact between students, faculty and the firm.
One of the new areas we are exploring is an expanded formal partnership program with interested companies. There are basically three modes for participation. The first level consists of participation with the SDM program in development of thesis research and/or participation in the SDM certificate program. The thesis research is focused on company funded research projects that SDM students will develop to meet their thesis requirements for the SDM program and satisfy a company research need. The SDM certificate program provides a vehicle for companies to involve selected employees in the three core SDM courses to rapidly infuse systems thinking into the organization.
The second mode of involvement in the partnership relates to participation in the SDM program with its full course content and thesis requirements. The third mode relates to a strategic relationship wherein a company avails itself of the benefits of the SDM program as well as the linkages between the SDM program and Engineering Systems Division and other elements within MIT. This latter mode offers tremendous opportunities for a company to partner with MIT in a number of dimensions.
There are other activities such as a student newsletter and student-led forums for interacting with companies that the Industry Codirector facilitates. The overall objective in the above activities is to give greater opportunity for students and faculty to interact with firms and firms to interact with students and faculty to strengthen the relevancy of the SDM program.
Finally, a process for developing a sense of value of the SDM programs for a company is being piloted. This process links the values of the strategic needs of companies to the elements of the SDM program offerings. Those interested in this process can contact the Industry Codirector for details.
For any questions on the above items or other issues involving SDM corporate relations, feel free to contact Joan S Rubin at jsrubin@mit.edu.
SDM Student Leadership Council's Welcome
Dear SDM Fellow,
Thank you for your interest in the System Design and Management (SDM) program at the Massachusetts Institute of Technology (MIT). As members of the SDM Student Leadership Council, we welcome you as potential members of the SDM community, and we would like to share some of our thoughts on the program with you.
The SDM program provides a truly challenging and rewarding experience. Among the benefits of the program is the unique opportunity to be a part of both the MIT School of Engineering and the Sloan School of Management. This combination enables SDM fellows to expand and apply their knowledge of both engineering systems and management€"something unavailable in most MBA programs. The program is designed specifically "for those who want to lead, not leave, engineering."
One of the most valuable features of the SDM program is the diversity of its fellows; members of each cohort come from a wide variety of cultures with real-world experience in many fields. Historically, industries represented in SDM have included automotive, aerospace, chemical, petroleum, energy, and information systems, as well as government and the military. This creates a rich environment for peer interaction and learning.
Whether you are taking classes on campus or from remote locations, opportunities for shared learning and teamwork abound. Interactions with peers are facilitated by team projects, business trips, and a semester on campus. Relationships with other fellows, faculty, administrators, and partner companies are vital components of SDM, often lasting long after the program is completed€"a reflection of SDM's commitment to lifelong learning.
It should be noted that the time commitment for this program is significant, as one would expect of a program from a world-class institution such as MIT. While we have found the workload to be challenging, it has been well worth the effort. In fact, many of us eagerly register for a full load each semester in order to take advantage of the many different course options available at MIT and Harvard University. In addition, this program has allowed us to organize and attend tours, seminars, and events outside of class.
Should you wish to contact a current SDM fellow or an SDM alum with questions, including about choosing the program, life on campus, distance learning, and other experiences at SDM, visit our Student Contacts page.
We look forward to hearing from you and wish you success.